Welcome to my "personal manual"
This is a guide to help others, especially co-workers, better understand my personality, character traits and preferred ways of interaction with the aim of letting us work together better. It is a living document and subject to change, so I recommend checking back every few months for updates.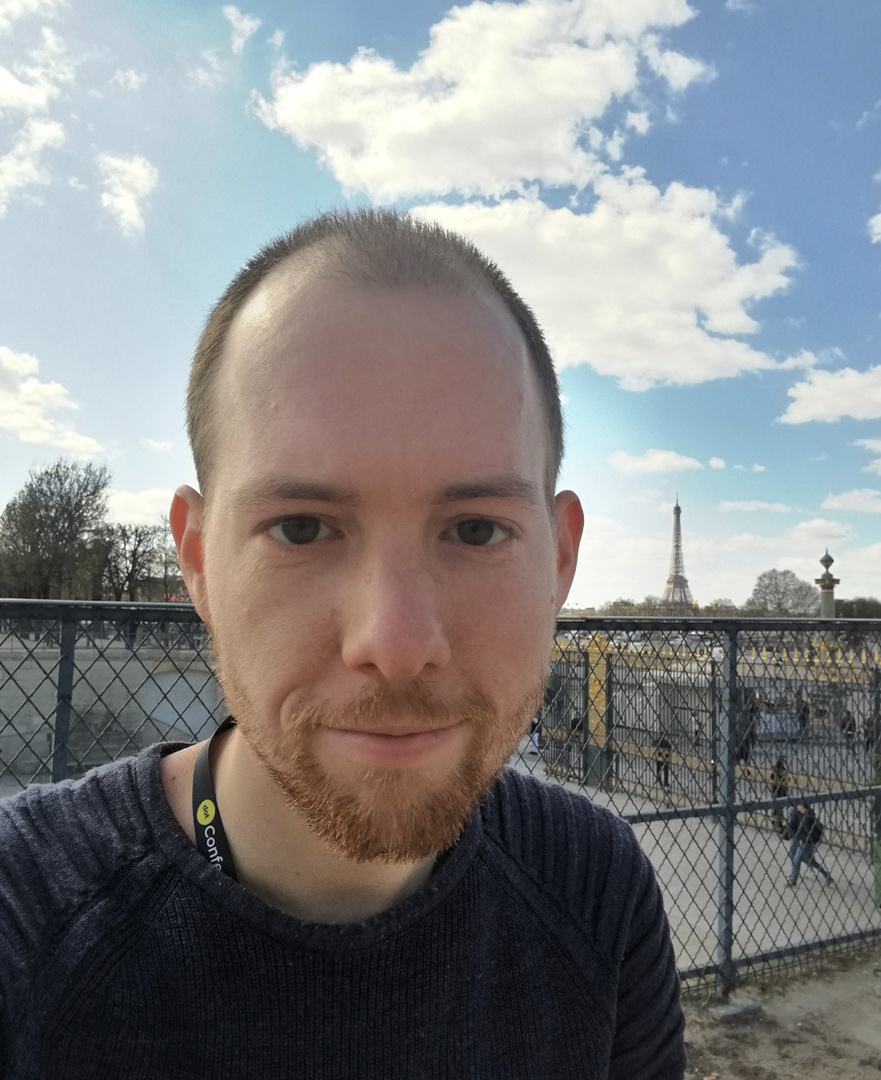 (Last updated: Sunday, August 15, 2021)
Contents
Who am I?
Hello! 👋 I'm Nick Groenen. Currently in my early 30s, I live in Amsterdam in between Lelylaan station and the World Fashion Center. My professional career covers 10 years of experience in infrastructure and IT operations, currently as Site Reliability Engineer at Castor. I'm also active in my local community as a volunteer for the Dutch Red Cross.
What do I do at Castor?
I'm the team lead for our Platform Team, which means I'm involved with and responsible for just about every aspect of the IT infrastructure which hosts our products.
My team's mission: To provide infrastructure for Castor that is in line with our (compliance) requirements, and to help developers build and operate reliable and secure services on top of that infrastructure.
In practice, this role involves:
Managing a team of 4 people.
Setting the strategy and vision for our (product) IT infrastructure together with other stakeholders.
Championing for Site Reliability Engineering and helping development teams adopt these principles.
Supporting my own team members as well as developers from other teams as a Subject Matter Expert (SME) on various infrastructure systems and other technical subjects.
Participating in our 24/7 on-call rotation, coordinating incident response and facilitating Post-incident reviews.
Being heavily involved with our security and compliance processes around ISO 9001 & 27001, NEN 7510, HIPAA and GxP.
From October 2019 to August 2021 I was also Castor's Chief Information Security Officer (CISO), but having two roles was getting too demanding so I decided to step down from this position and make room for a dedicated CISO.
Interacting with me
Working hours
😴 I'm not a morning person and don't start my working days before 10:00 Amsterdam time. This is reflected in my calendar's working hours.
🚶 I'll often step out for an hour in the middle of the day to go for a walk and give my mind a rest. The only way to reach me during this time is to call, which you should only do in case of emergencies.
🗓 I work 36 hours a week, taking the Friday off every other week (this is also marked in my calendar).
Meetings
📅 I'd prefer to have the morning and early afternoon available for deep work. When possible, please schedule any meetings after 15:00 Amsterdam time.
📄 Speaking of meetings, I'm a big fan of asynchronous-first. Before holding a meeting, I expect us to collaborate over a Google or Confluence document, Jira ticket, Miro board or similar medium first to clarify the topic and our positions on it.
💬 As an exception to this rule, it's okay to ask directly for a (virtual) meeting about personal matters or emotionally charged topics. In such cases, it's better to have access to non-verbal cues like people's facial expressions and tone of voice.
🕛 I value meetings that start and end on time.
Assigning tasks to me
❗ It is important that you set clear expectations and give me an indication of the importance/urgency a task has to you. Without this information it's hard for me to prioritize against my many other tasks, which is likely to put it at the bottom of my to-do list.
⬆ I appreciate getting the Bottom Line Up Front. It is however helpful to have references to supporting documents for additional context and information.
📧 I can't guarantee follow-up to messages sent over Slack. If it's important and I haven't responded, you should send me an email about it instead.
⌛ It's okay to send reminders or request status updates on tasks when you're not getting enough visibility on my progress. I would encourage you to do this.
Asking for my help or input
👨‍🏫 Work places a lot of demands on my time and energy which means I can't always make time for you, but this should never prevent you from at least asking. I love giving advice and sharing what I've learned.
🙋 When you reach out to me for help, I do expect you to have done your part. If you're unsure, read Effectively asking for help first.
💬 Use public channels whenever possible. I don't like receiving direct messages (DMs) unless the conversation is really specific to us and/or needs to remain private. Other people might be able to help you as well, and if they can't, they will learn from seeing my response there.
Communication style & socialization
🔕 I aggressively try to minimize notifications and interruptions and suggest you do the same.
📄 Having notifications turned off means that in a lot of cases, I won't immediately respond to your message. Expect to communicate asynchronously with me and prepare accordingly.
🤝 I generally prefer getting right to the point. No need for social pleasantries first, just tell me what you need straight away.
💬 It's okay to strike up conversation with me if you just want to chat though. I'm an introvert, which means social interactions physically drain me (in big groups especially), but that doesn't mean I don't need any social contact at all.
💢 I'm not afraid to speak my mind and can have strong opinions, but I really try to hold them loosely. Please challenge me, I'll always do my best to keep Ego out of it.
Some personal background
Early history
I got interested in computers at a young age and started building websites (still on Windows back then) around the age of 14 or 15. Visual design has never been my strong suit, but technical correctness has always mattered to me; even my earliest websites were XHTML-1.0-Strict standards-compliant.
Soon after I started experimenting with Linux as well. My earliest exposure was SUSE 8.1 but I soon switched ran Gentoo for a long time. I credit a lot of my later career success to those early days of obsessing over USE flags and fixing stuff after botched package upgrades.
I'm still close with my family and grew up in a somewhat academic environment. My dad is Professor of Animal Breeding and Genomics at the Wageningen University and one of my two younger sisters also pursued this academic track, while the other went on to become a nurse.
(As a fun anecdote, she and I both signed up as volunteers to the Dutch Red Cross in the same month, without knowing or having discussed this with each other)
Interests outside of work
What am I up to now?
Extracted from my /now page.
I'll be on holidays from December 13th to January 6th. It's been over two years since I took any extended leave from work, so I'm pretty excited to disengage and have some quality me-time during this period. My mom has her birthday over Christmas, so historically, my family always comes together during this time, with me and my sisters usually staying over at my parents' house for at least a couple of days.
Beyond spending quality time with my family, I have absolutely zero plans yet right now. I have a long list of books I still wish to read, so I expect I'll be doing a lot of that, coupled with plenty of gaming on my PlayStation.
Meanwhile, the local figures on our COVID-19 infections and hospitalization rates aren't too great right now. Depending on how these trends develop, I may also be going out on extra Red Cross initiatives to support relief efforts here.
(Last updated: Tuesday, December 14, 2021)
---
P2000 is the paging-part of C2000, the closed communications network used by all emergency services in The Netherlands. I'm with the team of district Kennemerland and keep mine with me 24/7 whenever I'm in the Amsterdam area. Of the 4 predetermined assembly points in Kennemerland, I can only reach 2 within the 30-minute time-to-arrival requirement when I'm at home. ↩︎